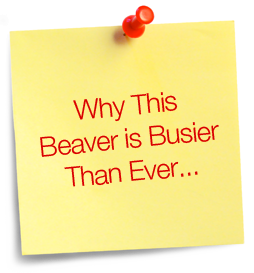 Welcome to Beaver Reprographics
Based in Watford we have been in the print industry for over 30 years, gaining a wealth of experience which we can use to help and advise where needed. This includes file format, picture size and quality, layout and spelling to ensure your happy with the end result.
Our premises has been recently refurbished with another new digital press installed in addition to our in-house finishing facilities. This is to ensure we maintain the excellent quality, fast turn round and competitive prices expected from Beaver Printing Services.
Along with printing, our sister company Moose Communications formed in 1996 at the very forefront of the technology offers you or your company a selection of data and voice related services. It's now very important in today's market to be making the most of this whether its your broadband speed, hosting, or website your companies shop window. Please visit our Moose website for more information or ideas to improve and save money on your current provision.
Please give us a call on 01923 229387 complete our contact form or send an email to sales@beaver.co.uk with your requirements.
Business Packages
We have discounted rates for people who want to take advantage of our full service.
Canvas Prints
At Beaver we now offer canvas printing on our new Epsom 9800 printer!
Drop Box
Our new website feature, upload your images and graphics to our drop box cloud.